This entry will be long, I apologize. From exploding computers and hard drives, to spring break and almost constant travel, I have been insanely busy. It has been hard to find some time to myself let alone time to post. I have been up and down the east coast in the past month stopping in North Carolina, Georgia, new York City and Washington DC. Not bad for a kid whose in college full time. I am just getting over midterms and a nasty cold. Here are the musings you have missed…
Day 50 – Drink me silly day – When I was in Salt Lake City for sundance, I stole some really sweet stella glasses from a bar. I now like to drink from them and pretend I am royalty.
Day 51 – Midnight doors day – I came home one afternoon to find a door sitting on my kitchen table. There was no explanation. So I photographed it, and left it there. Mysteriously, it vanished during the night, reinforcing my belief that our house is actually built on a secret underground colony of gnomes.
Day 52 - Invisible lamp day – I walk past this light everyday on my way out the door, I never noticed it til today. It's odd how certain things fall into the background.
Day 53 – Museum hair day – My roommate leaves her hair in the shower, I don't know if I am disgusted or fascinated by it. It looks so abstract when I am taking a shower that I sometimes feel like I am actually in a museum and expect to see patrons watching me with avant guard fervor.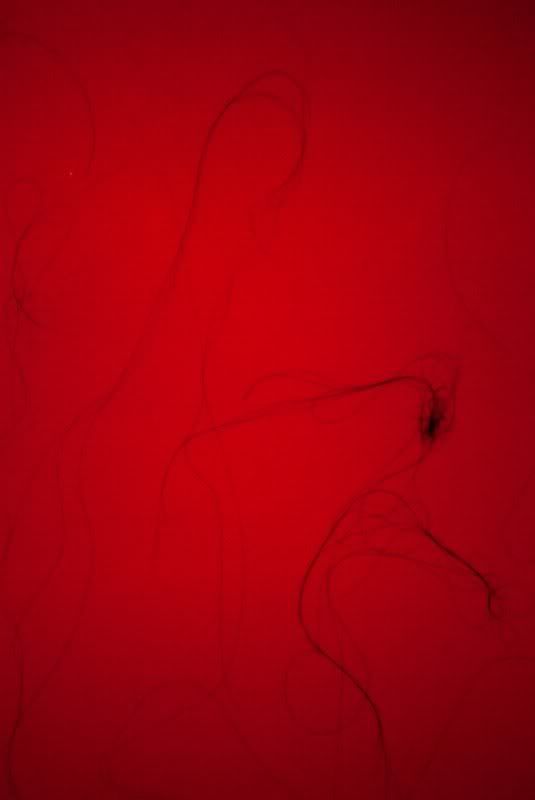 Day 54 – Veggie song day – i leave for DC on a veggie bus. 12 packed in tight and no seatbelts to make a 13 hour drive. The only way to fight the claustrophobia is acapella singing at rests stops in New Jersey.
Day 55 – Reflection day – I like the framing of this photo, the bus provided me with interesting way of seeing the world again. It was like getting new glasses, so much inspiration.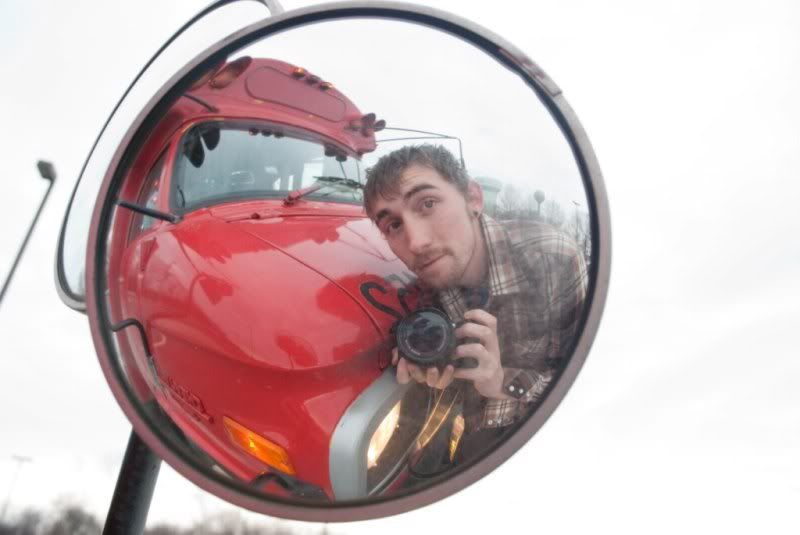 Day 56 – Hot rod day – while passing this car in the parking lot in DC, I coxed my friend into posing in front of it because I thought that she could channel an 1980's model on the cover of a music magazine. She did not disappoint.
Day 57 – Secret eating day – My roommate eating in the dark. Little did I know he planned on hiding that bowl until I found it 2 weeks later. How time sorts things.
Day 58 – Flatmate love day – The roommates trying to look cute. I have avoided using my flash because of the way it makes people look washed out, but I recently took a class about strobing and am excited to put it to the test in the "field"
Day 59 – Big hair day – I am shooting models this semester in an effort to get better at art directing. I am doing a series called big hair, these are some captures from that. The problem is I need a really big fan, but I can only find small ones. If anyone know where I can get a cheap industrial fan, your help will not go unnoticed.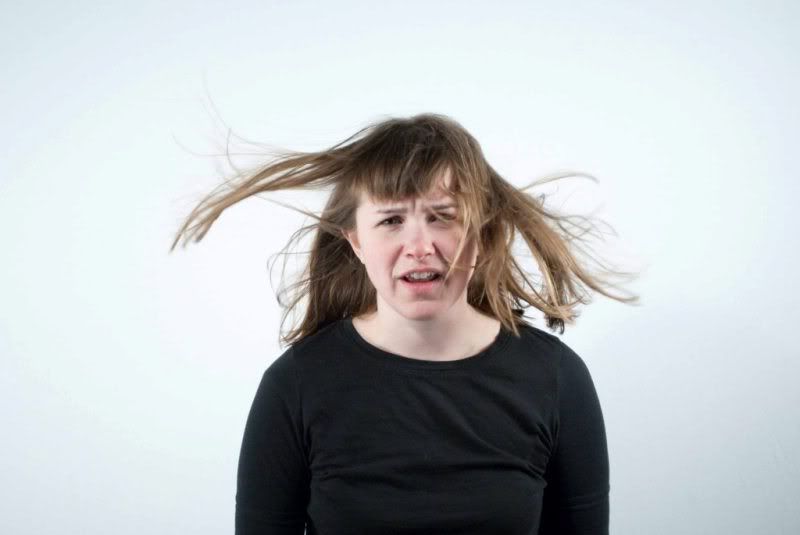 Day 60 – Behind the wheel day – I went back to the bus. Again i like the symmetry and abstractness of it all.
Day 61 – Noir lighthouse day – On my way home I passed this building. The light made it look so mysterious. Particularly around the tower. Like the legion of doom was planning some dastardly plot with an intergalactic death ray. It was then I realized that I do not have enough 1) poetry and 2) mystery in my life. I want to be a part of esoteric adventures in the machinery of night.
Day 62 – Old timey radio day – My friend has this old radio in his house. I stood on a chair to photograph it while he was in the bathroom, he returned to see me photographing his things and it was awkward.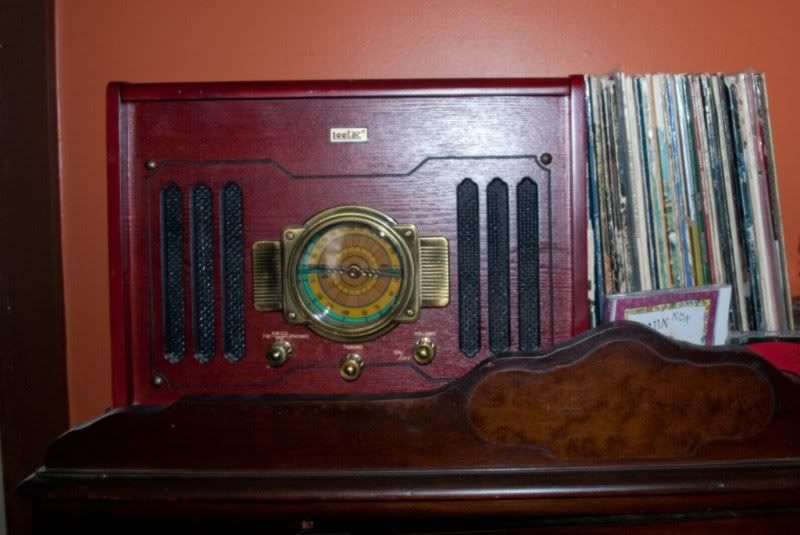 Day 63 – I saw the light day – nothing more than lights, but they sometimes shine the way.
Day 64 – Guy Debord day – Some beautiful detournment, someone has to keep those advertisers honest, and it wont be the government.
Day 65 – Say no to coal day – A protest in DC against the capital coal plant. I chanted and lost my voice. But I did find that they committed to switching to natural gas. Who says a little protest ever accomplished anything.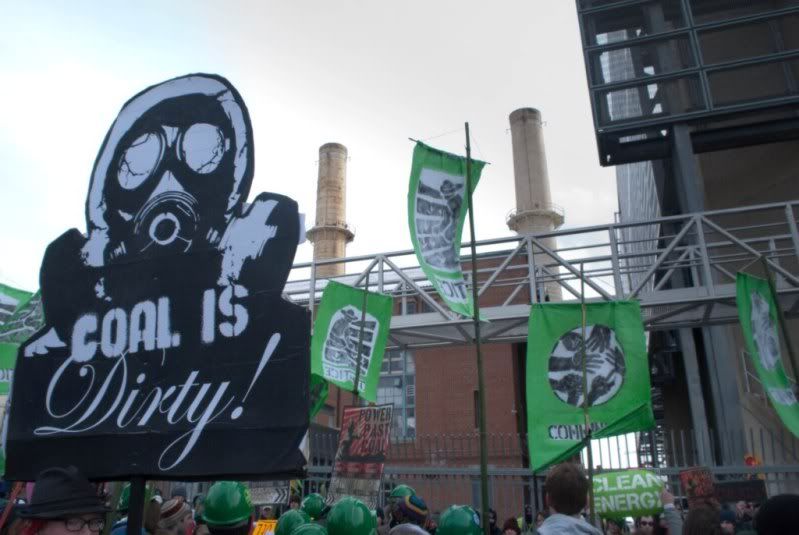 Days 65 – 75 are missing cause I was in Georgia on spring break and didn't bring my digital, but I did photograph with my holga, be on the lookout for the missing week!
Day 76 – Lonely twin day – I saw this guy on the street and I was amused. He seemed a little lonely and though we may have that in common I neglected to give him a hand. I wish now that I have at least removed him from the dirty pavement.
Day 77 – swerves and curves day – shooting through other things can be cool, no matter what anyone says to you. I only wish that the lens wasn't so heavy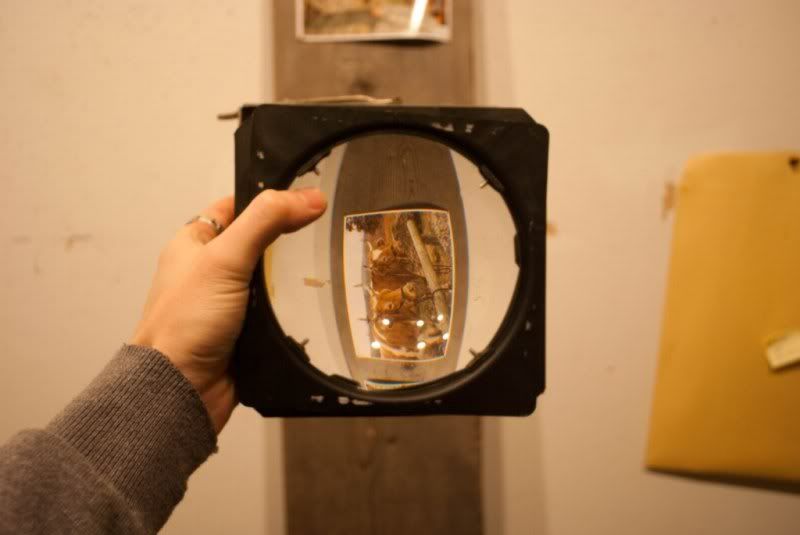 Day 78 – Sex is dirty day – Part of a series I did for the gender and sexuality art show, this is entitled "Sex is Dirty" I think you can tell why. I don't think I fully nailed this one, I might try again with different models. I just have such a hard time directing models, cause some of the things I want from them makes them uncomfortable and you can tell, cause they are stiff in images. Any suggestions from more experienced photographers out there?