I have been on the run from myself for the past two weeks. The internet is sparse for this modern day carnie. I've been traveling so hence minimal posts. Moments, and memories are hard to capture, it is the mundane things that are the most striking to me. I love remembering moments in time, that's what my posts are about. This is a year of change and I invite you to join me. Let's explore this insane messy existence and the swirling of the cosmos together.
Day 1- New Years day - I am sitting on a ledge both physically and metaphorically this year is about taking the leap into the next phase of my life. Lets hope I land on both feet.
Day 2 – Experience LA day – View from perishing square, just around the corner from my temporary apartment.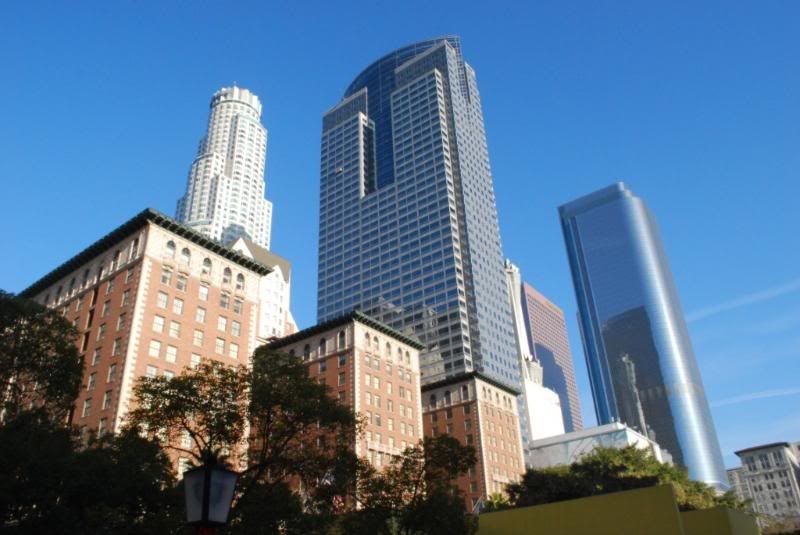 Day 3 – Disneyland day – Clock at Wilshire, looked cool in the fog and at night.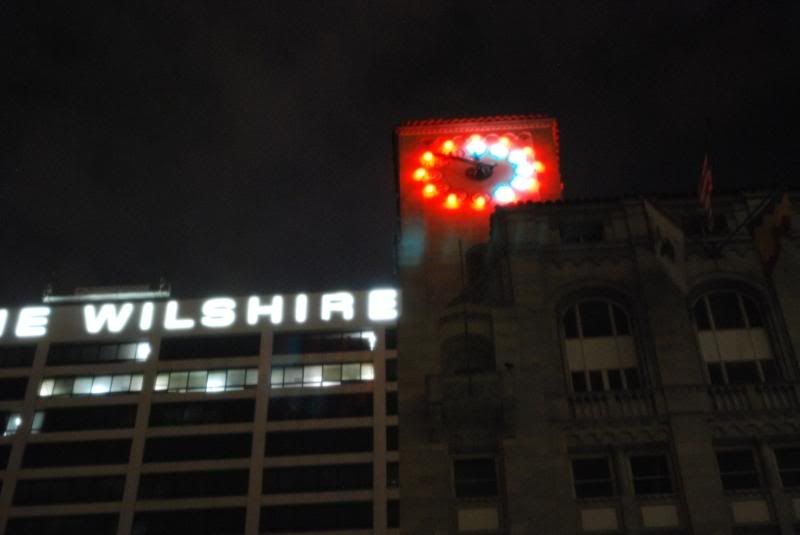 Day 4 – No leaving apartment day – I smoked too many cigarettes and played to much xbox today.
Day 5 – Observatory day – Went to Griffith Observatory today, I learned all about space and had some face time with James Dean.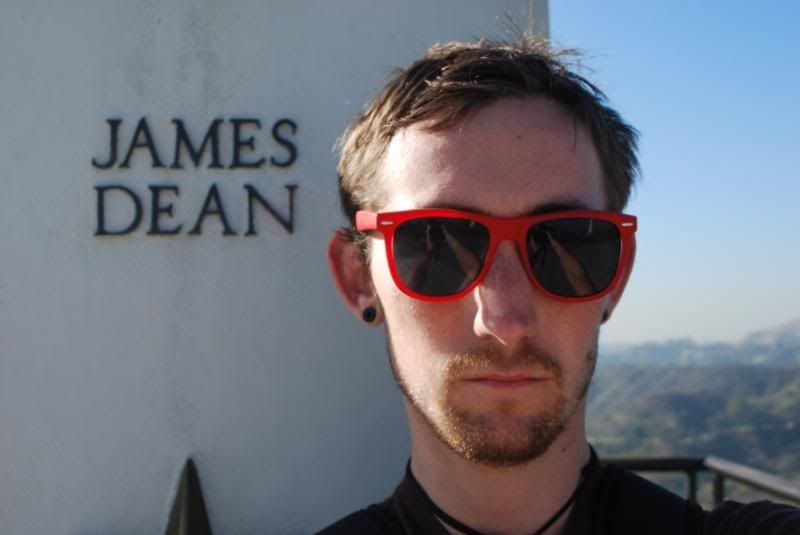 Day 6 – Blast from the Past day – Met up with an old friend from middle school today. Spent some time thinking about the past and watched the sunset over downtown from the roof.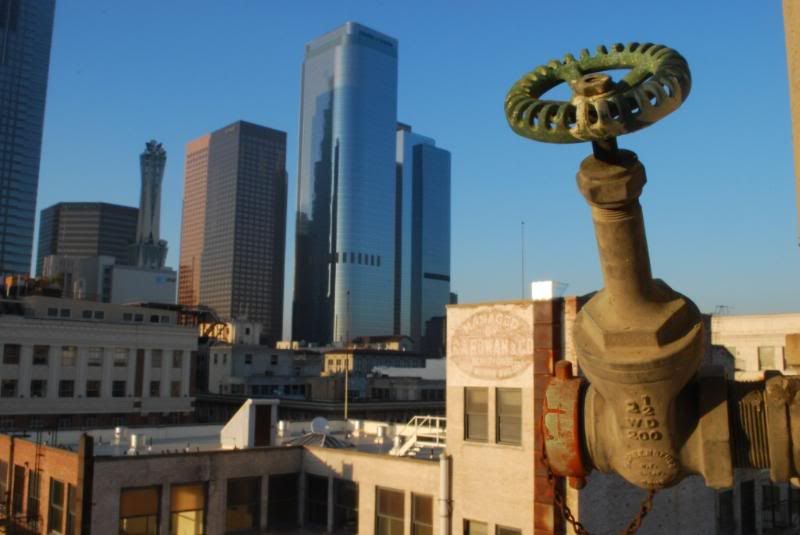 Day 7 – Self portrait day – I have been experimenting with self portraits recently. I need to get a shutter release thingy but for now I have to hit the timer button repeatedly.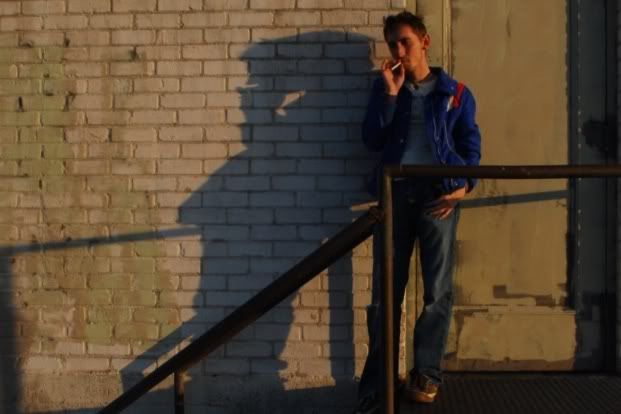 Day 8 – Pirate bar day – Went with Mitch to our favorite bar only to find that the hipsters had invaded it requiring a long wait after the art walk. He took me to another bar a few blocks away that had a pirate theme. Awesome.
Day 9 – Rolling fog day – A heavy fog rolled into downtown and everything looked all eerie, went to the roof and took some more photos.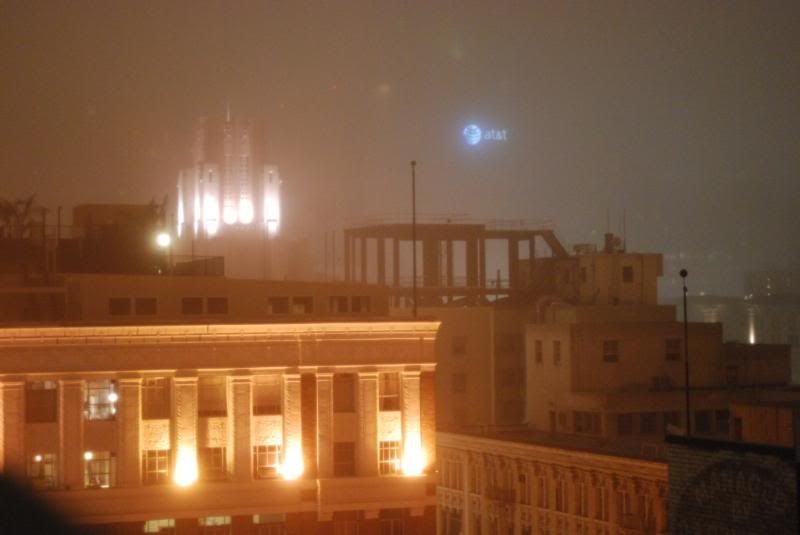 Day 10 – Haunted hotel day – Wondered around the hotel today, some rooms and floors are completely abandoned, It was too creepy and I scared myself a few times. Took some out of focus pictures of Duncan.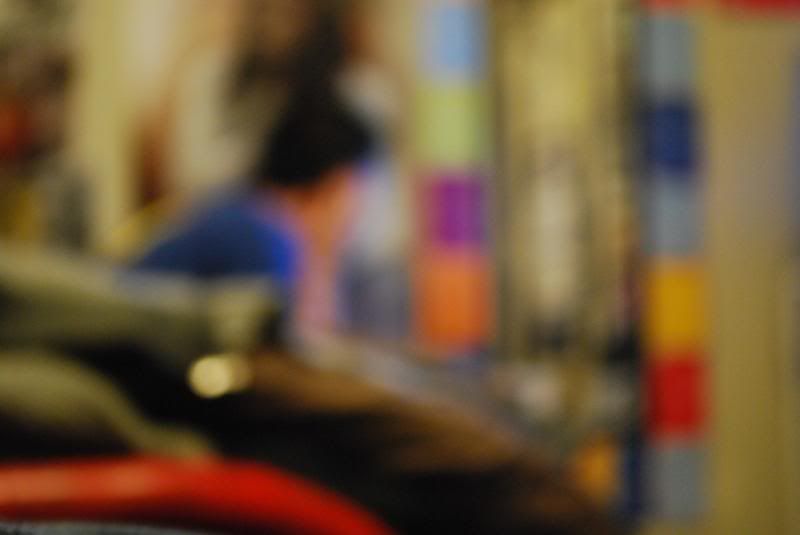 Day 11 – All for me day – Packed my stuff to leave for Sundance, took some photos in bed cause I was feeling saucy.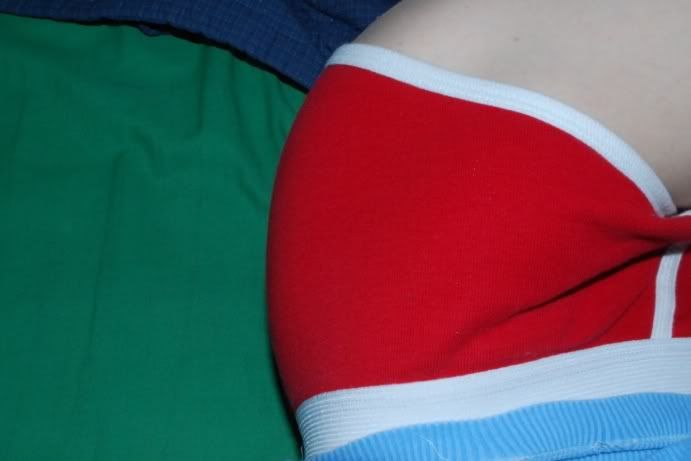 Day 12 – Full moon bond day – James Bond party and the moon was full. It looked perfect in a way that my camera cannot capture. The clouds and the light were just incredible.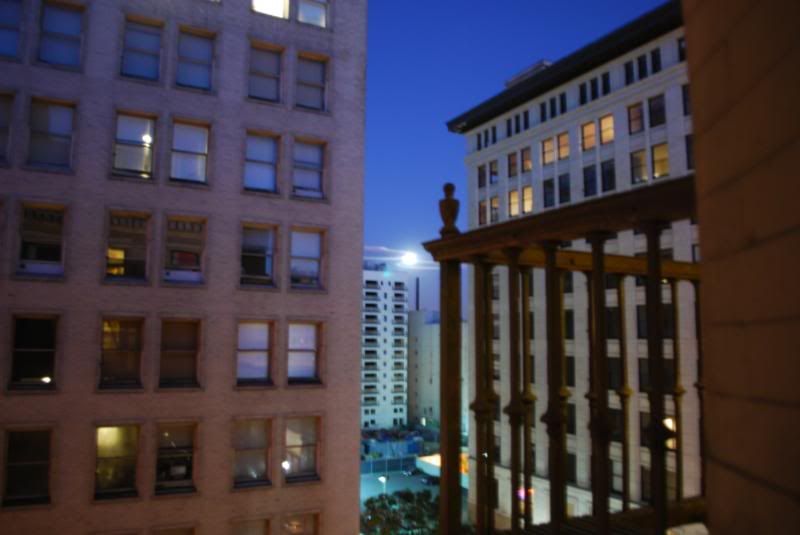 Day 13 – Starfish beach day – Went to the beach with the brother, a very nice way to end my trip. Under the boardwalk we found a starfish, Duncan took it and returned it to the ocean. This is the biggest ripple I have ever witnessed, I feel lighter. Today reminds me of how beautiful the universe can be.
Look foraward to daily posts when I get back from being out on the road.